Vanitha Vijayakumar, a controversial starkid in the ktown who has done a few films down the south industry, is well known for the controversies in her life. Her parents Vijayakumar and Late Manjula are established actors in the film industry. Vanitha got married to Aakash, a character artist in the year 2000. She moved away from the industry to lead a, great married life and to raise her children.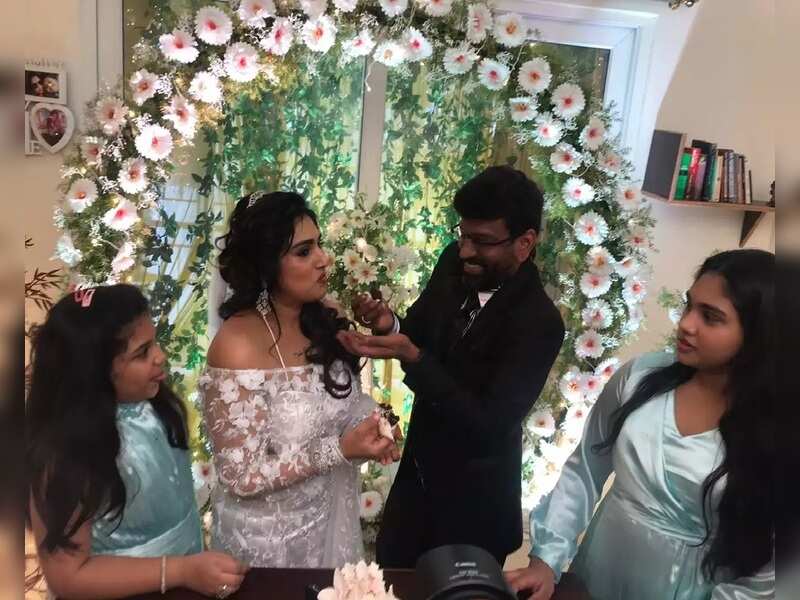 The Chandraleka actress who is always in the glam light with various disputes, is off-late the most talked about due to her 3rd love marriage with a technician named Peter paul. Who is married before and yet to get divorced from his wife, Elizebeth Helen. For the past couple of days, many social activists, lawyers and feminists come in support to the helpless wife of peter paul.
In a recent live show on youtube hosted by actress Kasthuri shankar, Where actress, director and social activist Lakshmi Ramakrishnan, producer Ravindran and comedian Nanjil Vijayan, who took Helen's side participated. The solvathellam unmai talk show host stated that, VV needs serious mental help, which was acknowledged by producer Ravindran as well. Be it anything, let us spread positivity and peace to everyone around in this pandemic situation and wish VV to settle all her disputes and lead a happy life, afterall thats what Lakshmi Ramakrishnan, Kasthuri Shankar and the producer wish for!!